On Sunday (Oct 27), she clinched a silver medal at the Sabadell International 2019, where she defeated opponents from Europe before losing 15-14 to Japan's Minami Kano, 22, in the final.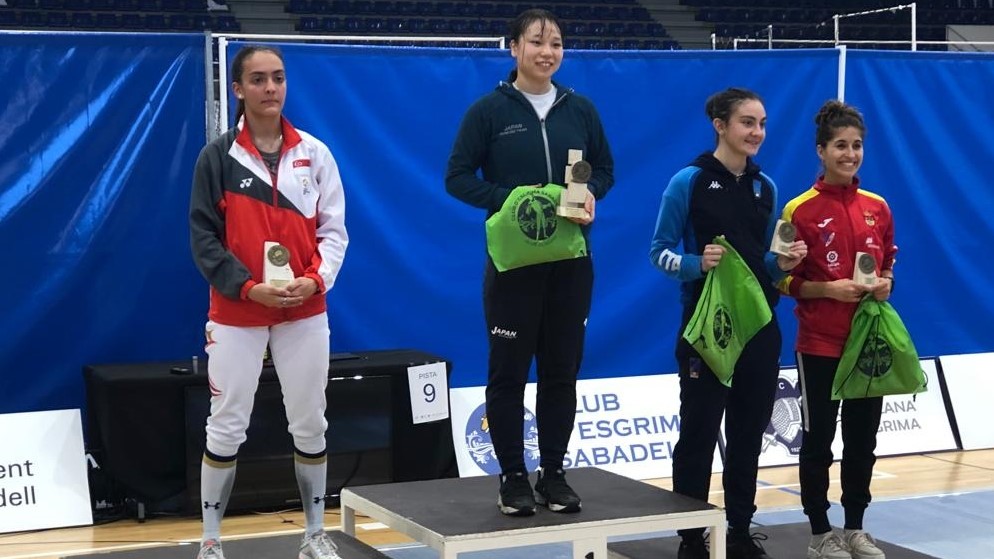 This came just a day after Berthier won a bronze at the Sabadell Satellite World Cup at the same venue to secure ranking points for Olympic qualification.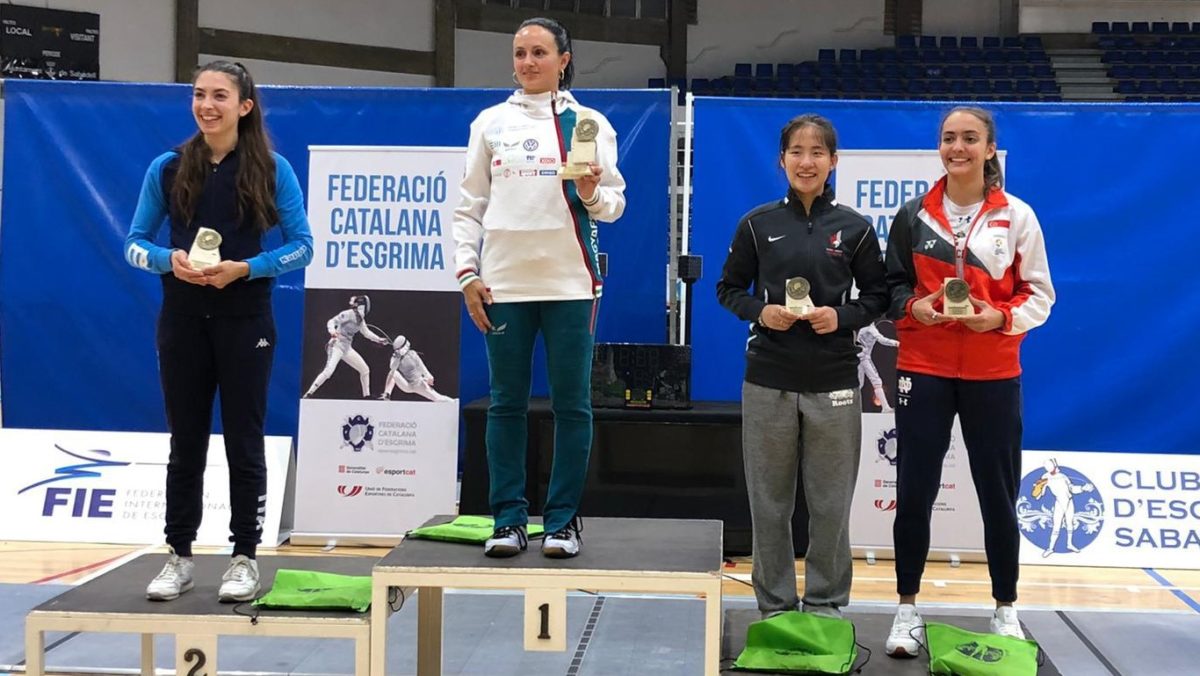 Earlier this month, she kicked off her 2019-2020 season with victory at the Trekanten International in Copenhagen, Denmark, making her only the second Singaporean to clinch a senior satellite tournament on the International Fencing Federation (FIE) circuit.

This latest result in Sabadell gains her two more FIE points in her quest to qualify for 2020 Tokyo Olympics.

Team-mates Rachel Lim (16), Tay Yuling (32) and Melanie Huang (36) also competed in Sabadell. Rachel Lim lost to Cynthia Liu from Canada 13-15 in the Round of 64, as did Tay Yuling to Ana Bolder from Romania 9-15. Melanie Huang was eliminated at the Poule stage.

The men's foil team gave a good account of themselves, with all five going through to Direct Elimination. Darren Tan (19 years old), Jet Ng (21), Kevin Chan (21), Joshua Lim (23) and Zhang Zhenggang (30) finished 14, 16, 34, 66 and 95 respectively.

Darren Tan was seeded 16th after winning 5/6 in his poules. He beat Santiago Pachon from Columbia 15-7 in the Round of 64. In the tableau of 32, he edged Adrian Wojtkowiak from Poland 15-14 but lost to Topseed Cedrik Serri from Slovakia 11-15 in the Round of 16.

Jet Ng was seeded 31st after winning 4/5 in his poules. He beat Leonardo Usicco from Italy 15-9 in the Round of 128 and Alexander Jones from Great Britain 15-13 in the Round of 64. He went on to upset second-ranked Antonio Augusto Servello from Argentina 15-12 in the Round of 32. However he did not finish his bout with Alex Tofalides from Cyprus in the Round of 16 due to an injury.

Kevin Chan was initially seeded 8th after winning 6/6 in the poules. He lost to Ou Feng Ming from Chinese Taipei 11-15 in the Round of 64.

Joshua Lim was seeded 51st after winning 4/6 in his poules. He lost to Mikhail Sweet from Canada 13-15 in the Round of 128. Zhang Zhenggang was seeded 94th after 1/3 in his poules. He lost to Harry Bird from Germany 7-15 in the Round of 128.
Features of Amita in news article:
1. The NewPaper
2. Straitstimes Sports World