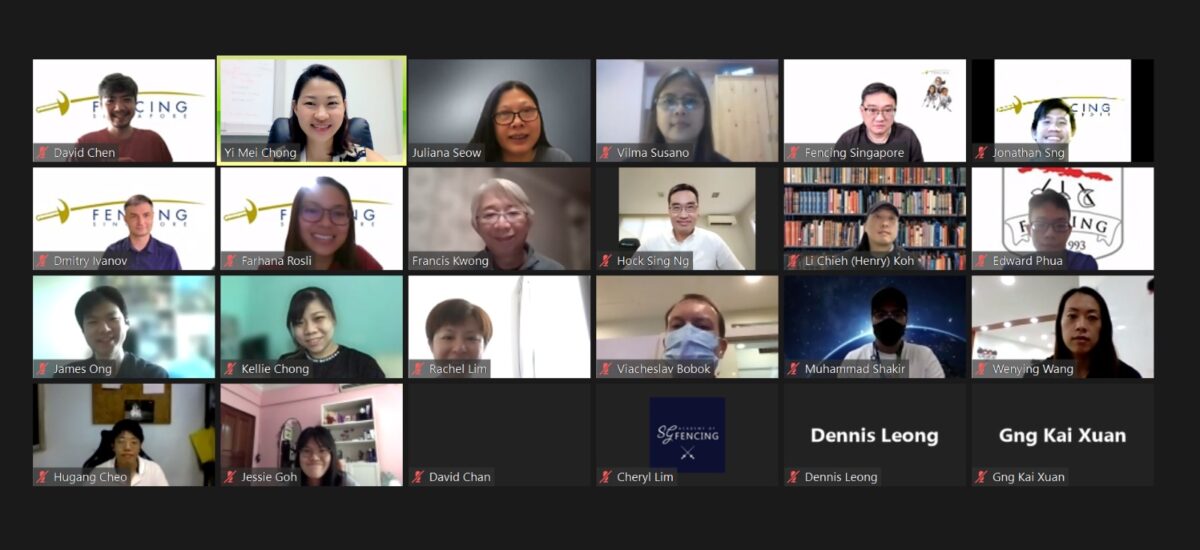 Fencing Singapore held its Annual General Meeting (AGM) 2021 on 17 September, Friday afternoon.
The proceedings of the AGM was conducted online and live via Zoom. Members who had registered for the meeting were provided with a secured meeting ID and password to join the virtual AGM.
Both the Annual Report and the Financial Statements will be accessible on our website www.fencingsingapore.org.sg.