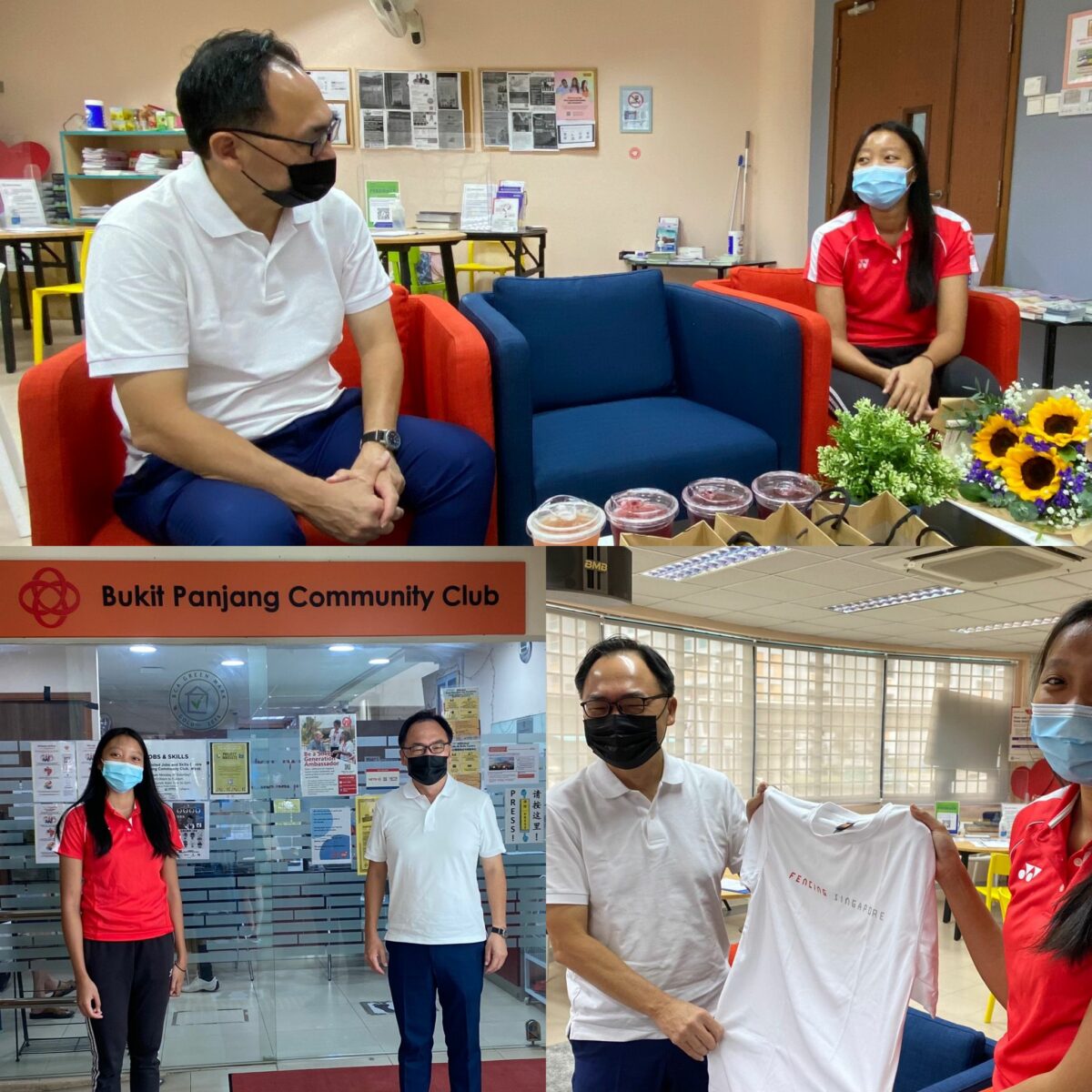 Fencing Singapore was honored to be invited for a meet-up hosted by Mr Liang Eng Hwa, MP for Bukit Panjang SMC, over at the Bukit Panjang Community Centre.
Mr Liang presented a sunflower bouquet to Kiria (who is a constituent in his ward) as a sign of recognition for being the first Woman Epee fencer representing Singapore in the Tokyo Olympic Games.
In return, Kiria presented him with a limited edition FS T-shirt. It was a enjoyable session and concluded with some cherished words of encouragement from the MP.