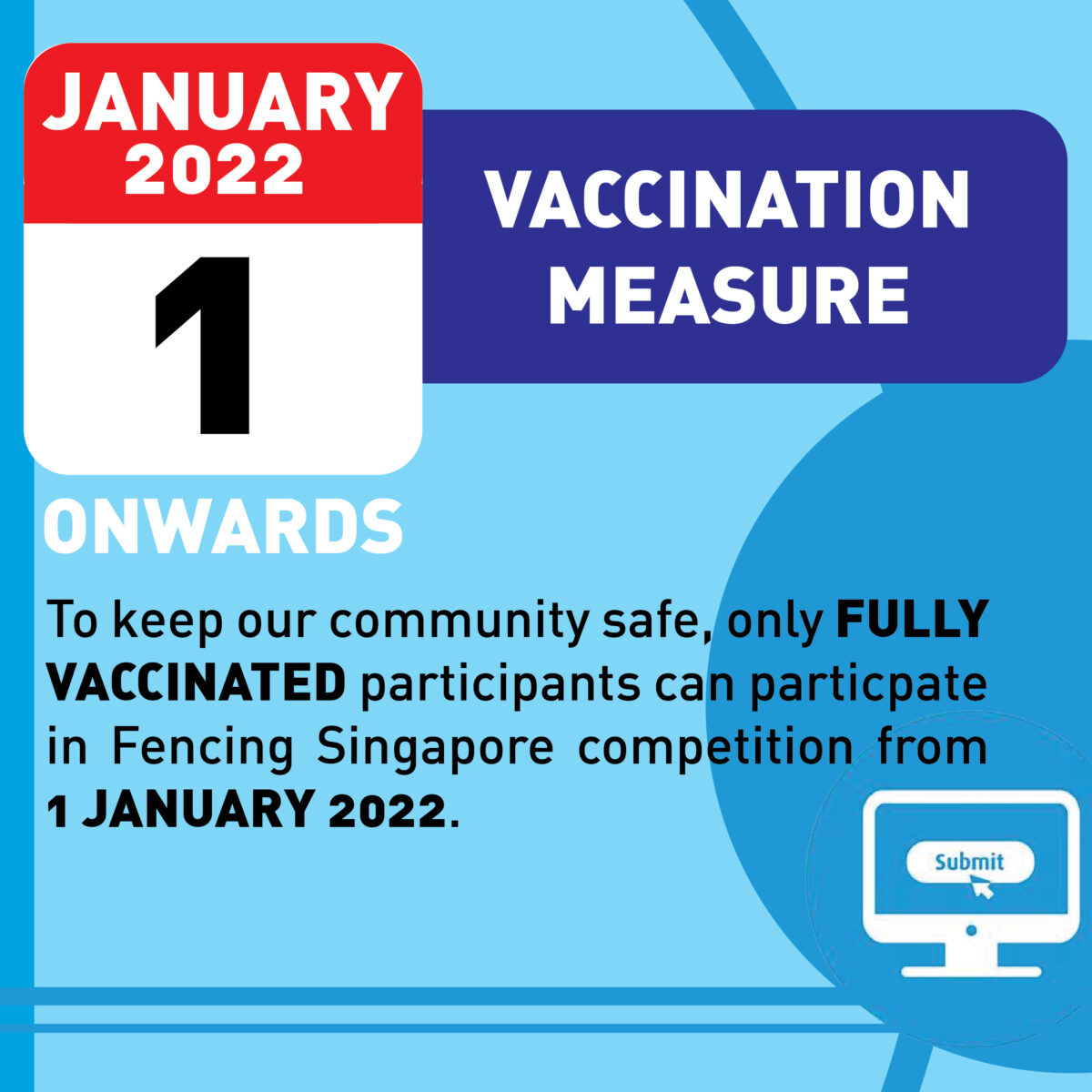 Fencing Singapore will organize only fully vaccinated competition from 1st January 2022 onwards.

Only fully vaccinated, or have recovered from COVID-19 within the past 270 days, can participate in competition.

Unvaccinated participants may participate in the competitions till 31 Dec 2021; as with regulations, PET at MOH authorized facility is to be done within 24hrs of the event.