On 24 September 2021, the Multi-Ministry Taskforce (MTF) announced a tightening of safe management measures (SMMs) to slow down the transmission of COVID-19 during the stabilisation period: 27 September 2021 to 24 October 2021.
Following the announcement, Sport Singapore is providing guidance regarding the SMMs concerning all sports and physical exercises & activities, and public & private sports & recreational facilities in Singapore for the period of 27 September to 24 October 2021.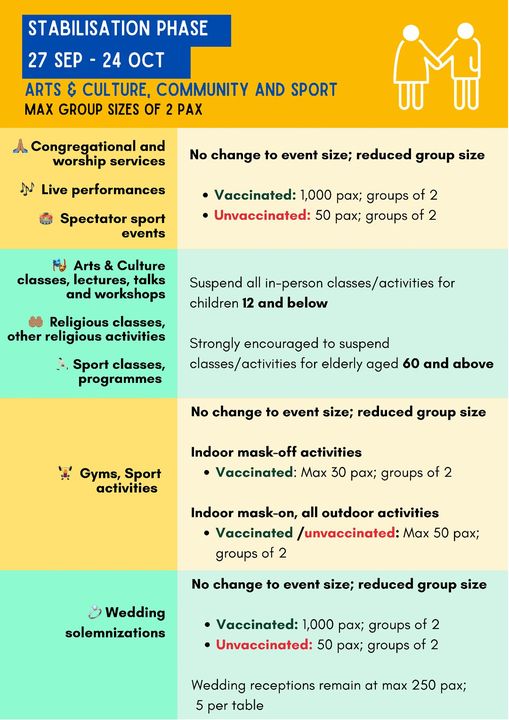 For the latest updates on the COVID-19 advisory for sport and physical exercise & activity, please visit www.sportsingapore.gov.sg.