As more businesses and services being allowed to operate in Phase Two, we continue to urge our community to remain vigilant to do our part in keeping our community safe and not let our guard down against COVID19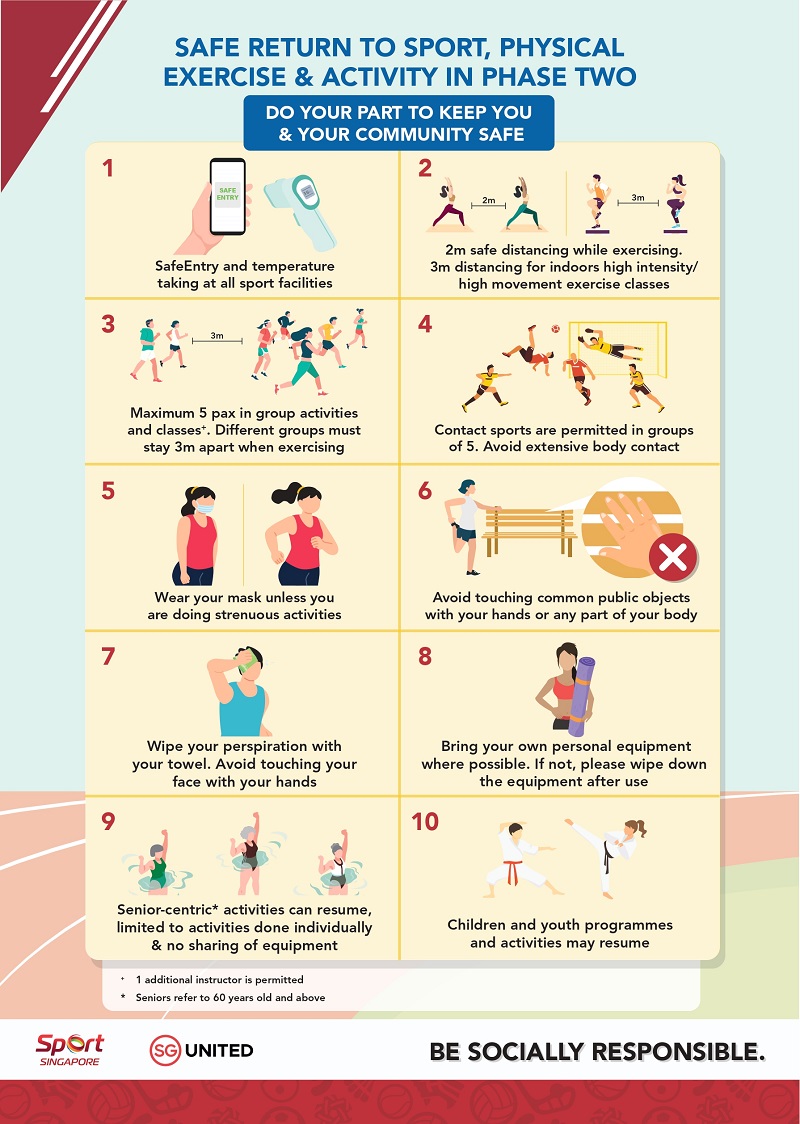 Please continue to adhere to SportSG's safe management measures and be socially responsible.
At least 2-metre safe distancing must be maintained between each person, 3 metres for indoor high-intensity exercises. Contact sports are allowed within each group of 5 except those that involve prolonged body contact.
Maximum of up to 5 persons for any group activities or classes (excluding instructor), subject to the individual facilities house rules.
Groups must maintain a 3-metre distance between each group.
No cross-mixing of groups and no switching of courts are allowed.
For more information and updates on SportSG safe management measures, you may refer to their website below:

https://www.myactivesg.com/read/2020/6/covid19-latest-updates