Taking precautions
If you've been travelling, monitor your health closely for two weeks upon return to Singapore and seek medical attention promptly if you feel unwell. You should inform your doctor of your travel history.

If you have a fever or respiratory symptoms (e.g cough, shortness of breath), you should wear a mask and call the clinic ahead of the visit.
Here are 5 essential steps to wearing a mask the right way.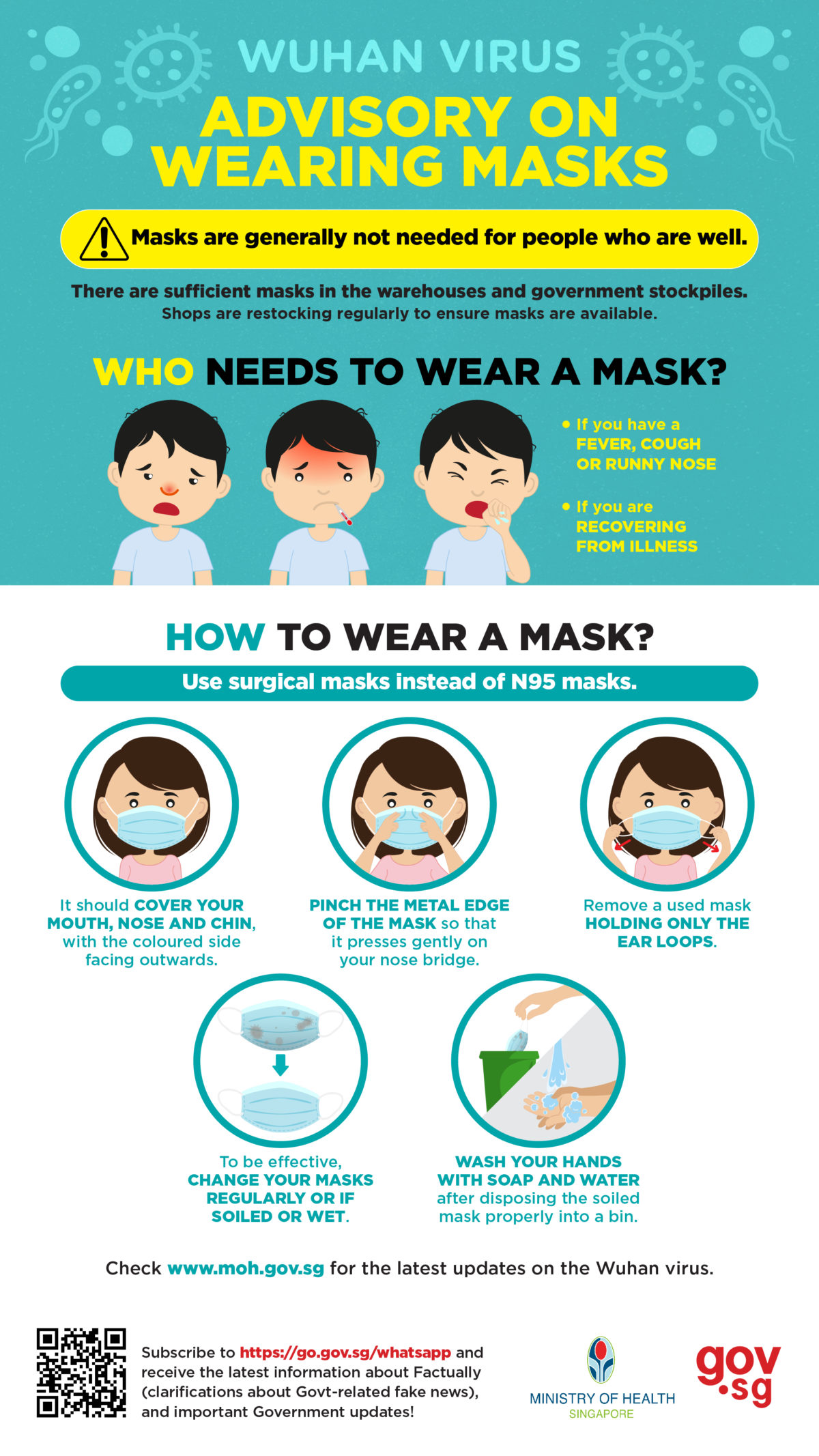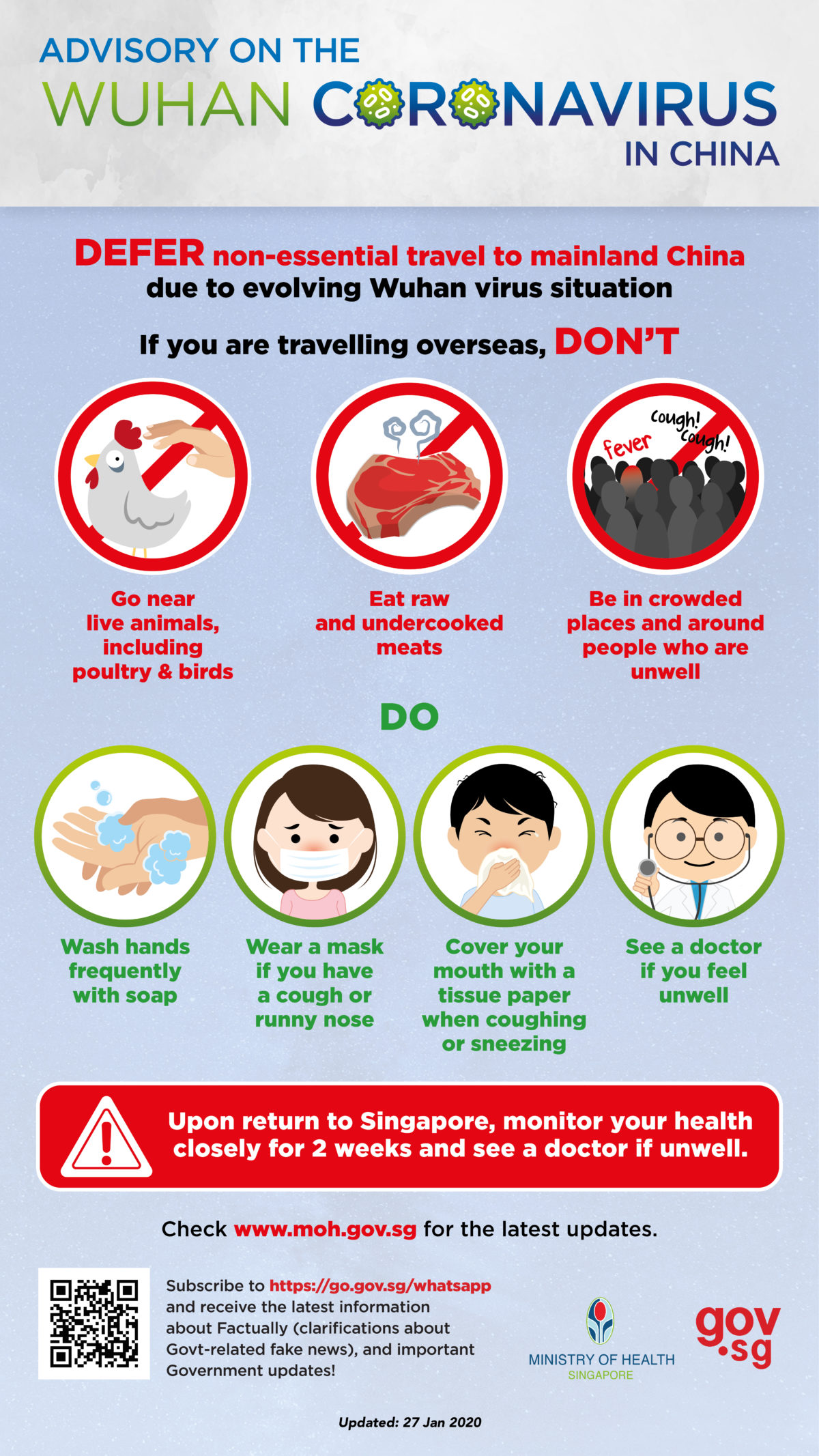 Stay updated on the latest situation on MOH's website.

You can also get the latest on the Wuhan coronavirus and other important Government information by signing up for the Gov.sg WhatsApp channel here: go.gov.sg/whatsapp
Also you can check out the article on when a mask is a must by HealthHub.
https://www.healthhub.sg/live-healthy/1204/when-a-mask-is-a-must