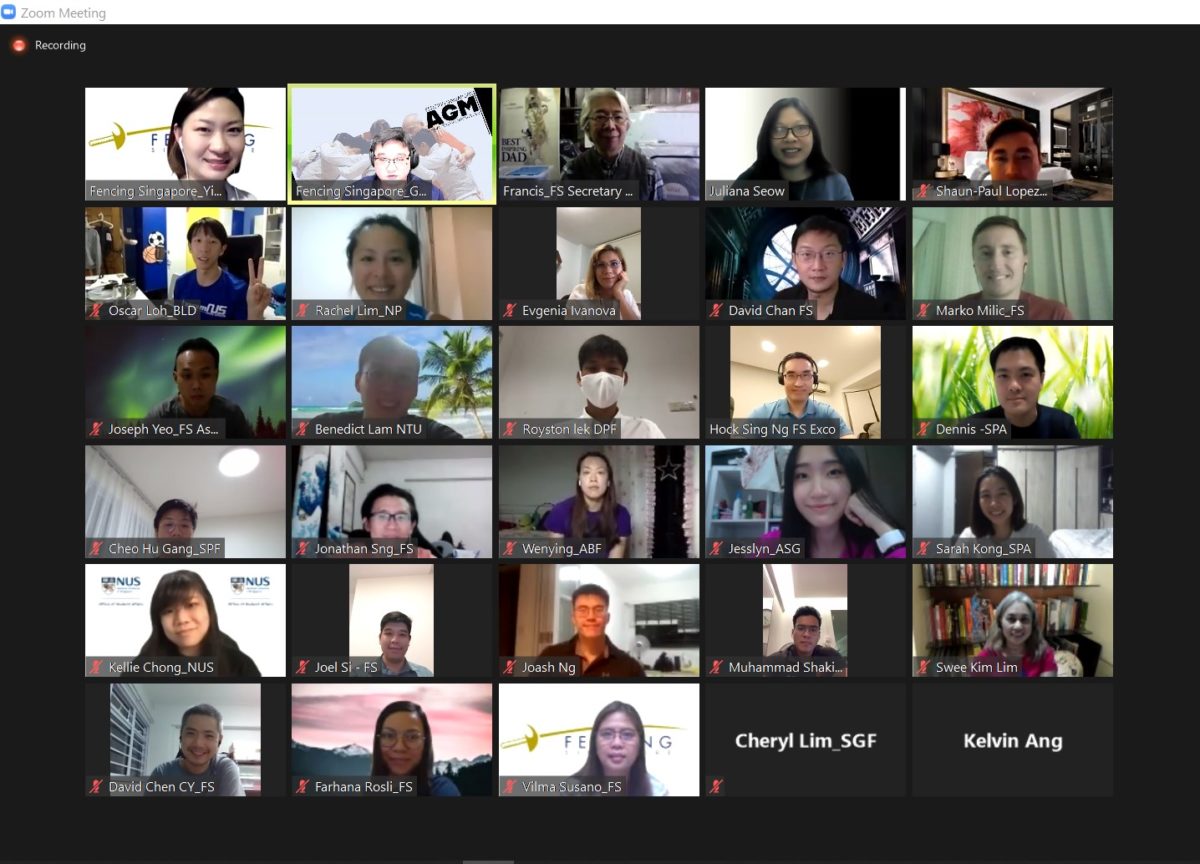 Fencing Singapore held its Annual General Meeting (AGM) on the evening of 14 October 2020, Wednesday.
The proceedings of the AGM was conducted online and live via Zoom. Members who had registered for the meeting were provided with a secured meeting ID and password to join the virtual AGM.
The Annual Report and the Financial Statements for the year ended 31 March 2020 will be accessible on our website www.fencingsingapore.org.sg or click HERE from 15 October 2020.
Fencing Singapore congratulates our incoming Executive Committee members:
POSITION
NAME
President
Ms. Juliana SEOW
Secretary General
Mr. CHEN Chien-Yuen (David)
Vice-President
(High Performance)
Mr. David CHAN
Vice-President
(High Participation)
Ms. WANG Wenying
Vice-President
(Industry Development)
Mr. NG Hock Sing
Treasurer
Mr. SI Khin Wai Joel
Asst. Treasurer
Mr. Joseph YEO
Committee Member
(High Performance)
Mr. KOH Li-Chieh (Henry)
Committee Member
(High Participation)
Mr. Dmitry IVANOV
Committee Member
(Industry Development)
Mr. Dennis LEONG
We also thank our outgoing Executive Committee members for their services over the past term.
POSITION
NAME
Secretary General
Dr. Francis KWONG Yat Ping
Vice-President
(High Performance)
Mr. YAU Wee Sian
Vice-President
(High Participation)
Mr. ANG Ker Wee
Treasurer
Ms. LIM Swee Kim