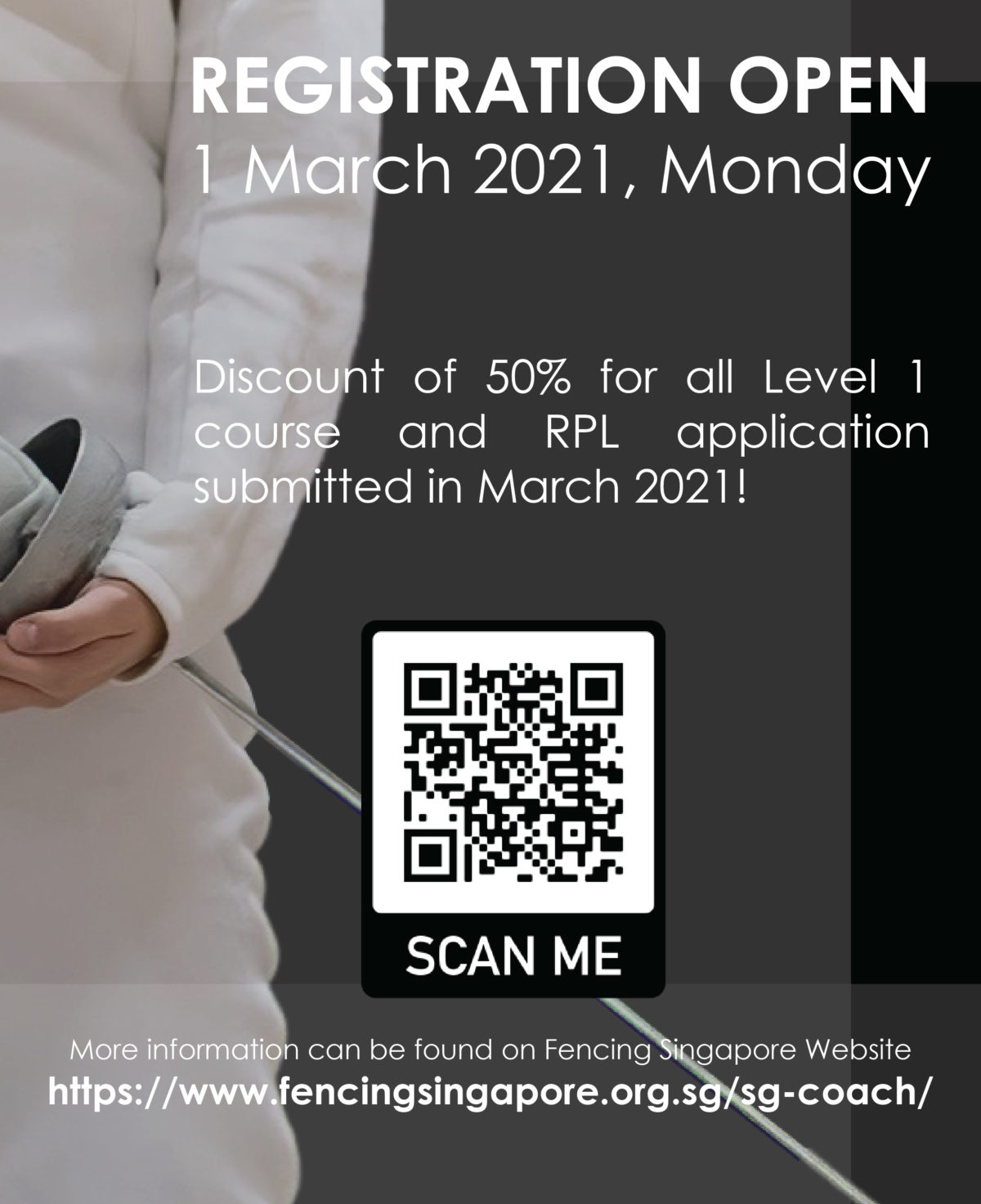 Dear FS Community,
FS worked tirelessly in the last few years with Coach SG to work out the NROC status for fencing coaches in Singapore. To enhance the industry and increase prestige of fencing coaches, FS aims to have all coaches registered with NROC by March 2022.
To help facilitate accreditation with NROC, FS offers two routes. In this year, FS will host at least 1 SG-Coach L1 Integrated Coaching Course, starting in Mar 2021. This session is suitable for coaches with no formal training (general sports science and fencing theory/technical) but still wish to engage in coaching activity in a commercial setting. The second route is the Recognition Of Prior Learning (RPL) that assess existing coaches on their eligibility to qualify for the Technical L1/2/3, and endorsed by FS for a fast track NROC registration.
Please click on the link below for the relevant information on the accreditation process and routes to register with the National Registry of Coaches (NROC).