Japan Fencing Federation (FJE) and Fencing Singapore (FS) signed a Memorandum of Understanding (MOU) at 1040 today.
Japan is one of the leading countries in Fencing over the last few decades. The MOU was initiated by Mr Ng Hock Sing, Vice-President (Industry Development) of FS and he enthused, "Fencing Singapore and Japan Fencing Federation has had a long and strong relationship. There have been numerous collaborations between us at the fencers, coaches and officials' level, and this inaugural MOU will further strengthen our relationship and enable even more mutual learning and joint programmes. Even before this MOU, strong friendships have already been forged between Singapore and Japanese fencers, coaches and officials. This MOU between our two National Fencing Associations is also a natural extension of the MOU signed between the Singapore National Olympic Council and Japanese Olympic Committee."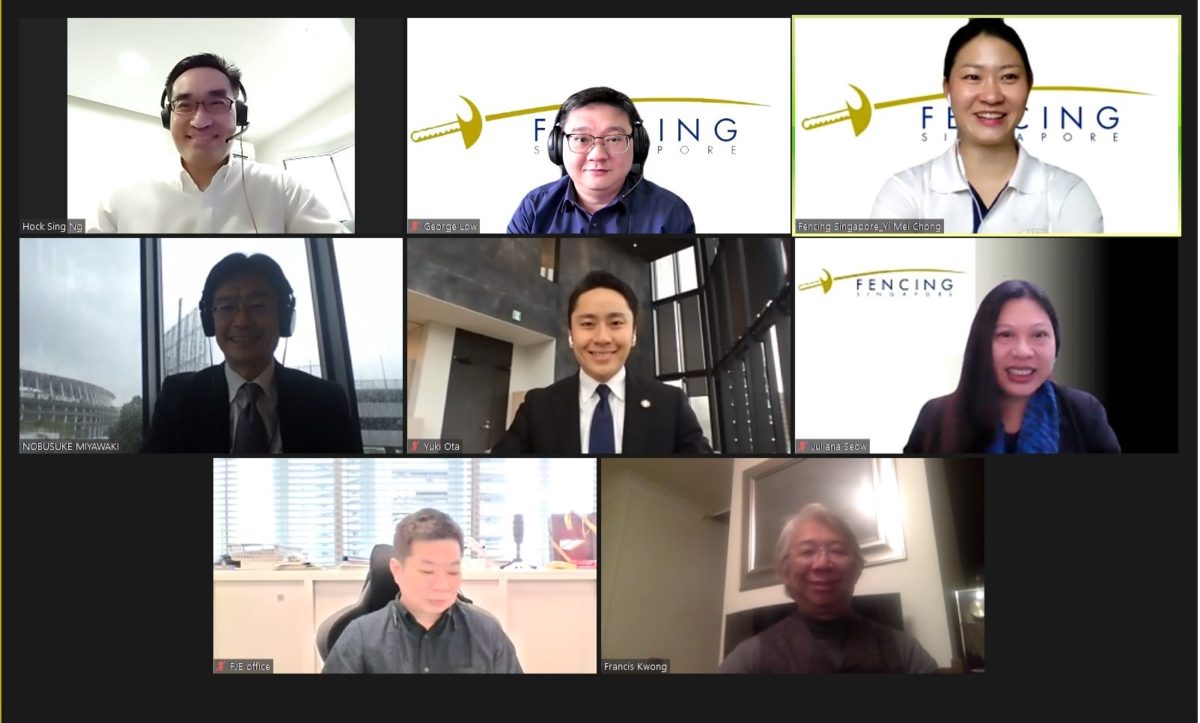 Ms. Juliana Seow, President of FS added, "The cooperation between Japan Fencing Federation and Fencing Singapore is a milestone as we work with each other to excel. Our MOU covers training opportunities for our fencers, coaches, referees and officials at the respective National Training Centres and it extends to exchanges in sport science, technology and federation management between both our federations. We have much to learn from Japan and look forward to our cooperation."

President of FJE, Mr Yuki Ota remembered attending the Fencing Singapore International competition back in 2002 when he was a young fencer. He commented that Singapore's fencing standard has improved greatly since then. He also shared that he believes that the MOU can help grow our two countries and make Asia fencing better.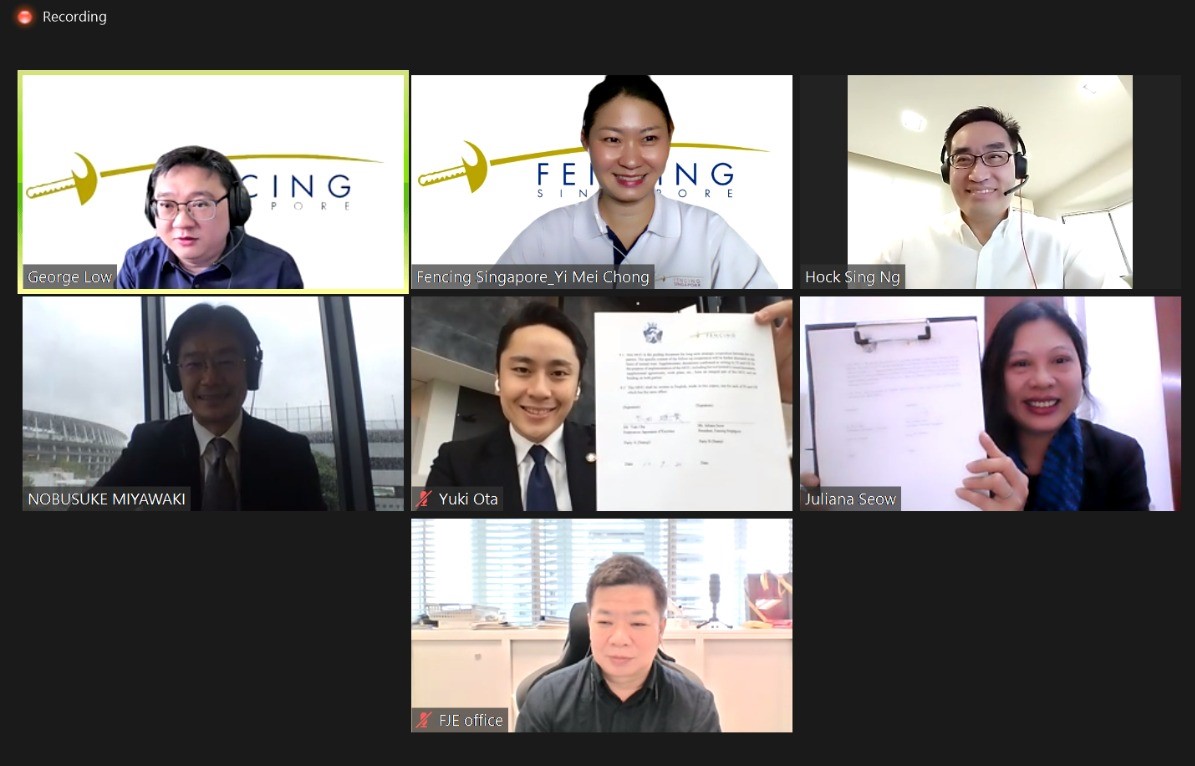 During the zoom meeting, FJE presented its recently concluded "All Japan Championships 2020" amidst the Covid-19 pandemic. All participants were tested for Covid-19 before fencing in a competition venue without spectators. They used technology to enhance their fencers' movement and moved viewership online.

With this partnership, Singapore looks forward to strengthen our development in Fencing. Fencing Singapore would like to thank Mr Ota Yuki, Mr Nobusuke Miyawaki and Mr Satoru Matsumoto for taking the time to formalise this Memorandum of Understanding.