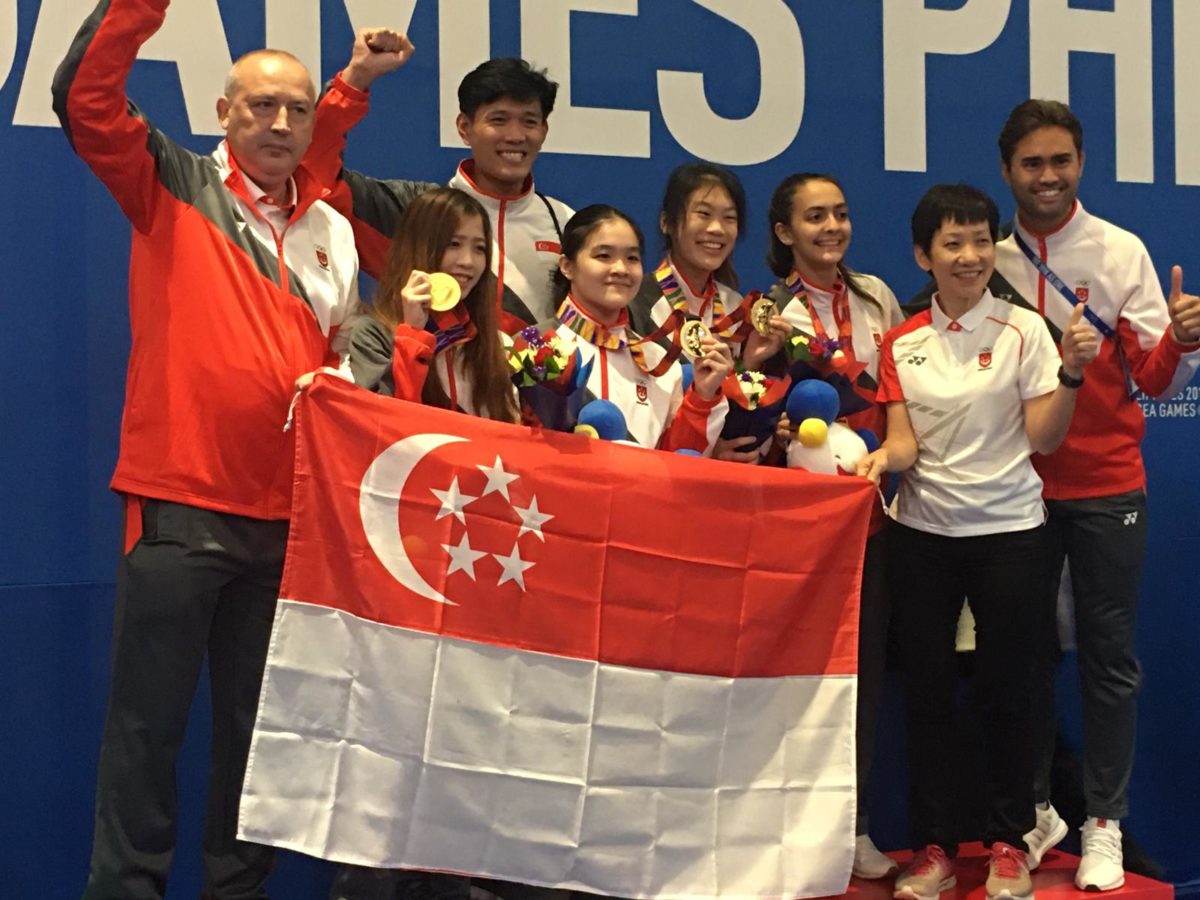 The fencing team comprising individual champion Amita Berthier, runner-up Maxine Wong, Tatiana Wong and Denyse Chan beat Vietnam 45-29 at the World Trade Centre in Manila.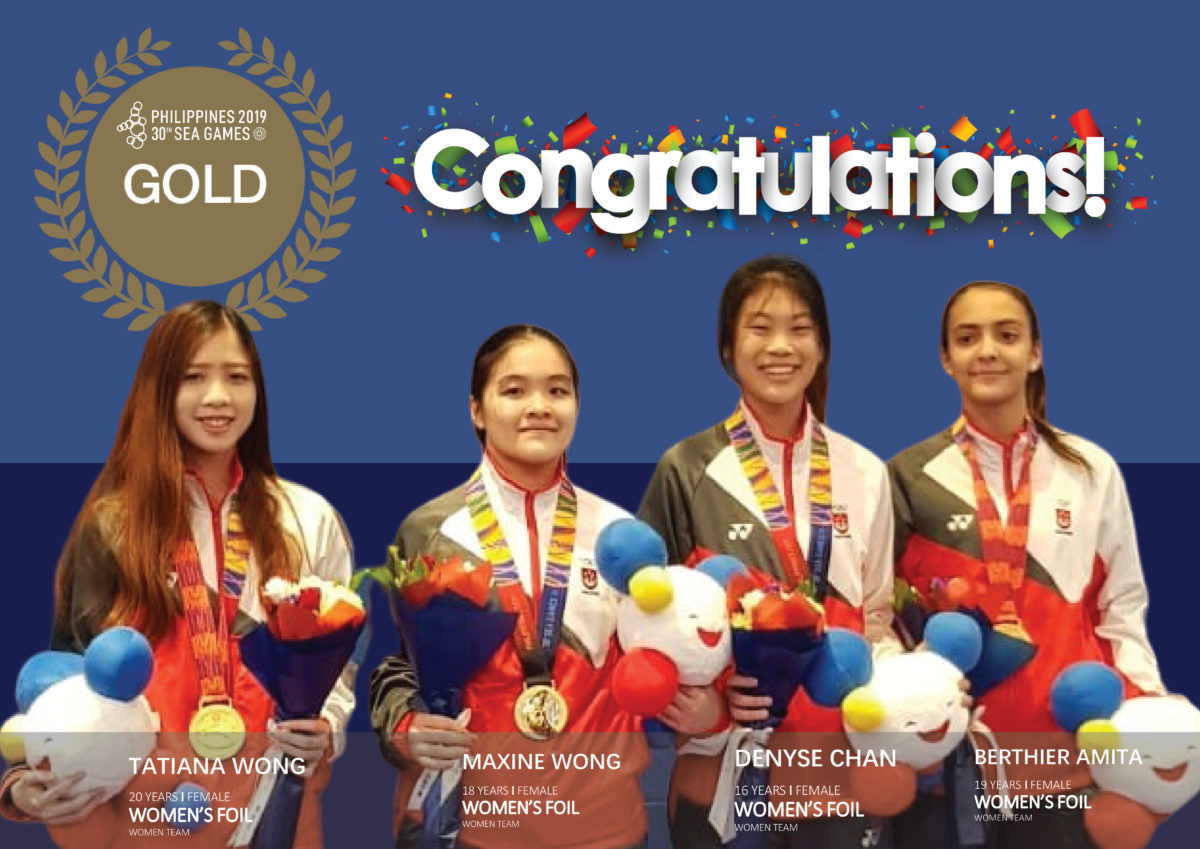 Read more at
1. Team Singapore – shorturl.at/iALX7
2. The New Paper – shorturl.at/dCPX9
3. The Straitstime – shorturl.at/oORT1
4. Channelnewsasia – shorturl.at/pqtA9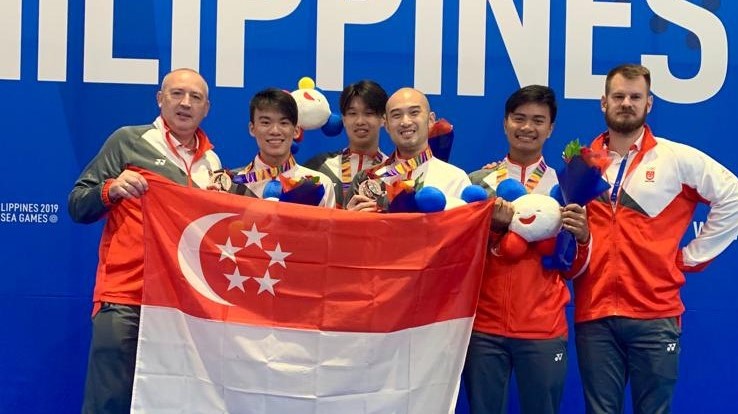 While the celebrations goes on for the Women's Foil Team, the Men's Foil Team lost to Thailand 45-43 and won the joint BRONZE for Singapore.

In total, Team Singapore bagged a total of 9 Medals; 3 GOLD, 1 Silver and 5 BRONZE, placing us with the highest number of medals wins in the 30th SEA Games Fencing.