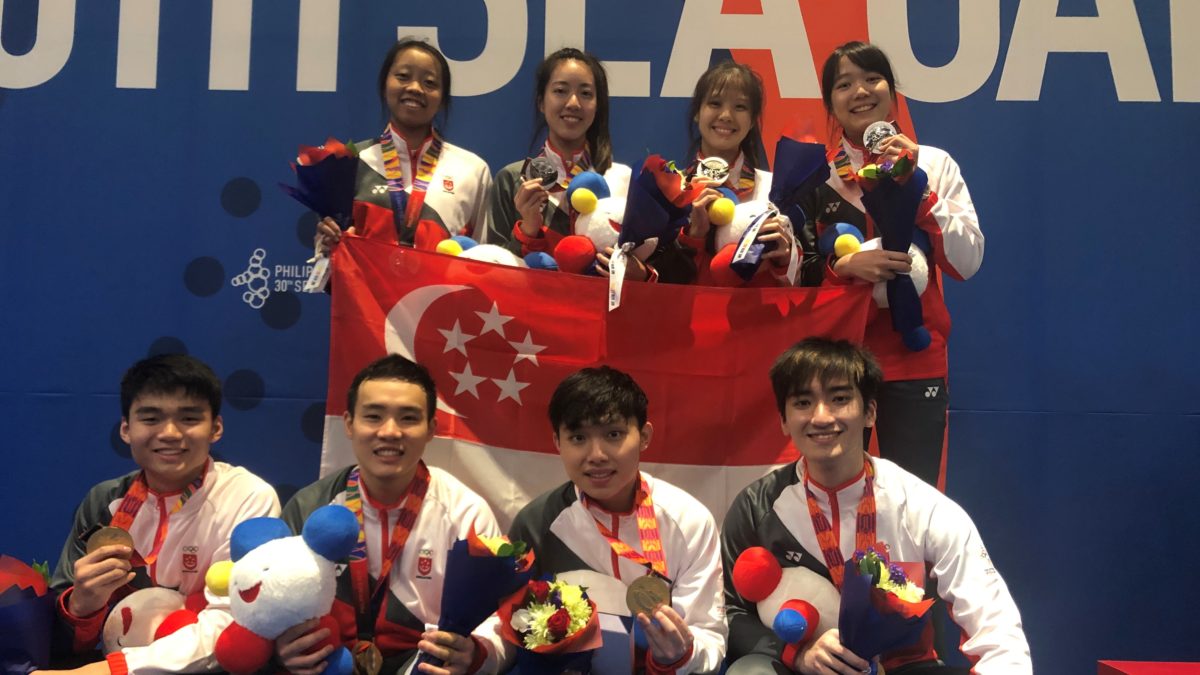 Singapore Men's Foil Team; Darren Tan, Jet Ng, Joshua Lim & Kevin Chan beat Thailand 45-26 in the finals today, bagging in the 2nd Gold after the Women's Foil Team first on 6 Dec, bring the fencing team's gold medal tally to four.
Read more at
1. The Straitstime – shorturl.at/pvyET
2. CNA938 – shorturl.at/iHPZ8
3. Zaobao – shorturl.at/svUY6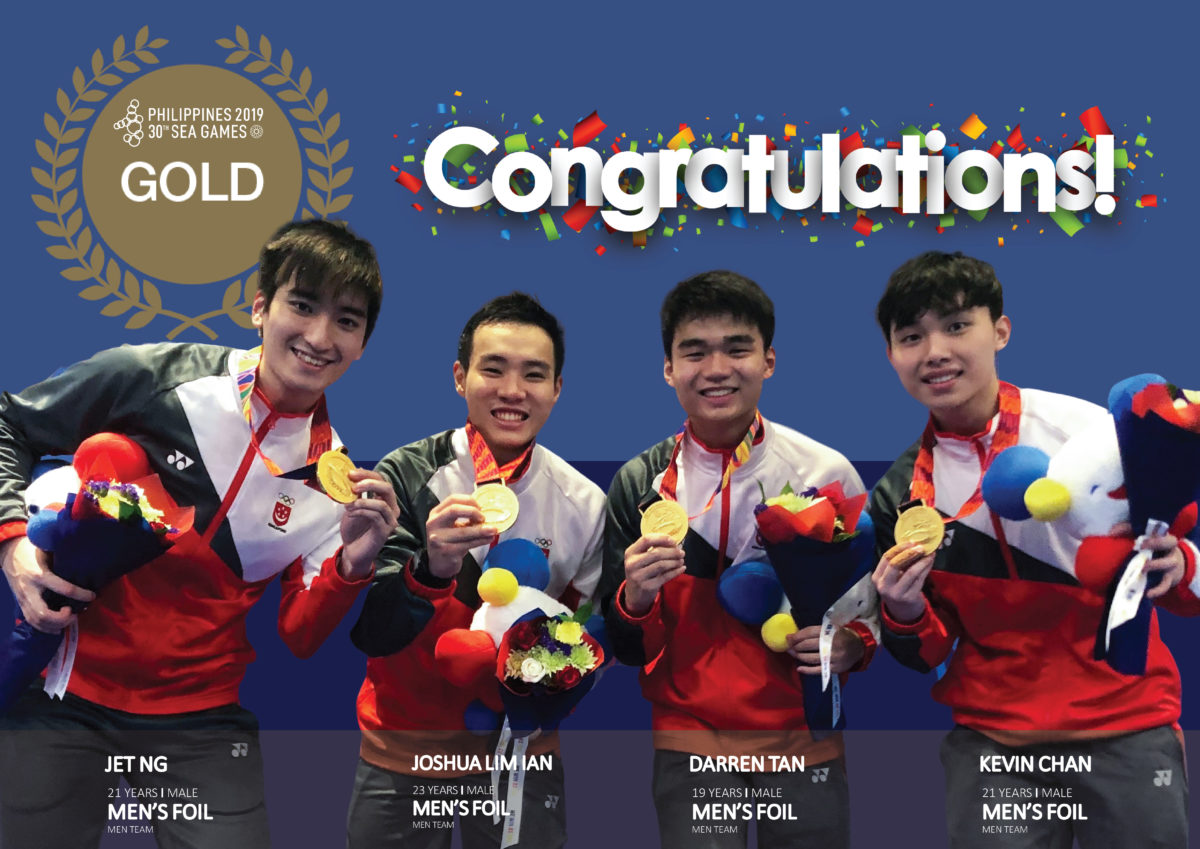 As the celebrations carry on for the Men's Foil, the Women's Epee Team fought hard against Philippines, 39-45 and won SILVER in the finals.