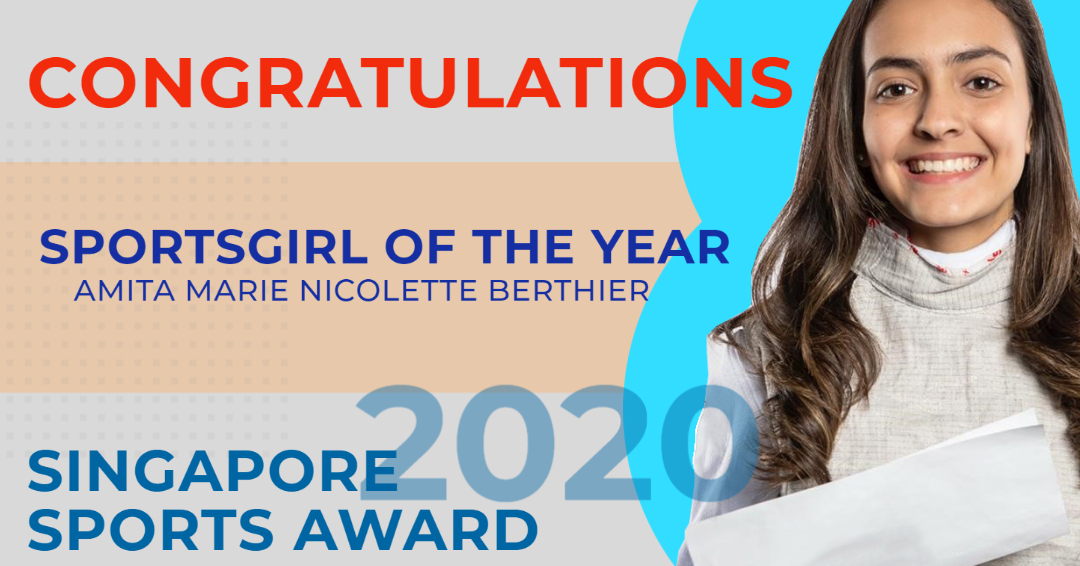 Our heartiest congratulations our very own Amita Marie Nicolette Berthier, women's foil fencer for winning the SPORTSGIRL OF THE YEAR AWARD 2020. We too like to extend our congratulations to the rest of the finalists.
Also our heartiest congrats to the following award winners:

1. Sportsman of the year – Mr Peter Gilchrist (Cuesports)
2. Sportswoman of the year – Ms Cherie Tan (Bowling)
3. Sportsboy of the year – Mr Koen Pang Yew En (Table Tennis)
4. Coach of the year – Ms Louise Khng (Floorball), who is the 1st female coach to win this award.