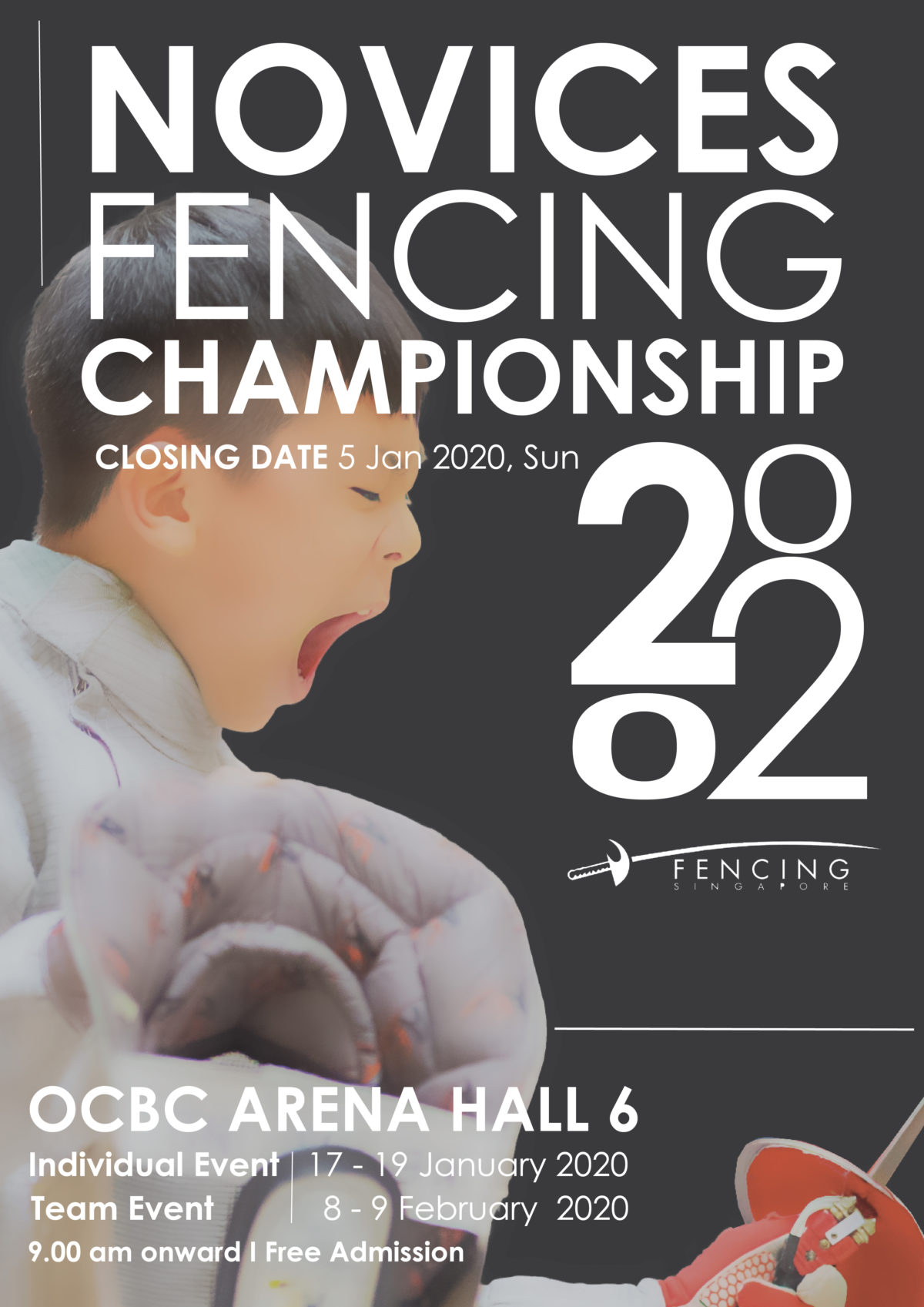 Registration for 2020 Novices Fencing Championship is now open, Kindly take note of the event dates for Individual & Team events.

1. Individual Events – 17 to 19 January 2020
2. Team Events – 8 to 9 February 2020
QUALIFICATION CRITERIA

Participants must not have won any medals in any individual event competitions (including National Trials) organised by Fencing Singapore except the following:

A. Minime Fencing Championships
B. Division C events of the National Inter-School Fencing Championships

and

Participants must not have more than 3 years of fencing experience or participated in any competitions in 2017 and before.

Participants must be born before 2008.
You can download the circular HERE and to register, please scan the QR code or click on the link below: